CONTEST: Design an overall patch for Kuopas!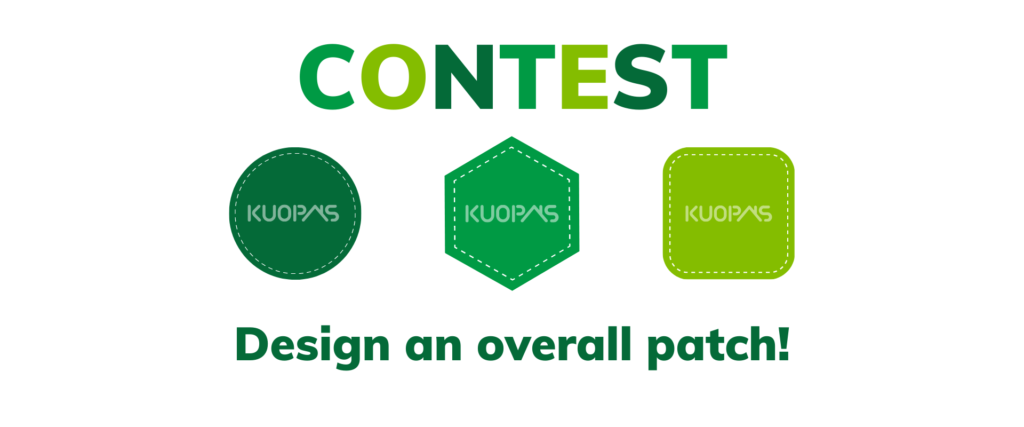 Now you have the change to create the very first overall patch for Kuopas!
So unleash your creativity and send us your patch design. You can win a gift card!
The patch should somehow mention Kuopas – otherwise the style is free! You can design the patch on paper or on the computer. The sketch does not have to be perfect, as a professional will make the final version of the patch.
A vote will be held on the patch design proposals, and the designer of the best patch will be awarded a 90 € gift card for S Group stores! Voting will also take place outside of social media so that everyone has the opportunity to participate.
Participate in the contest by sending your patch design to dokumentit@kuopas.fi by 2nd April, 2023.
The best designs will be published after the end of contest period on social media (Facebook and Instagram), and in separate news on our website. Voting instructions will be published at the same time, so stay tuned in April!
Please note that Kuopas has the right to make changes to the winning patch and use the images in marketing.